Fifteen minutes after posting an image of blueberry pancakes – or the leftovers that is, the crumbs – to Instagram a gaggle of beaming hearts have bubbled up and enveloped the shot. I count 1,800 likes. That's 120 likes per minute; two likes per second. "That's not that many," Alice mentions matter-of-factly. "A good image usually gets 10,000 likes."
I nod in disbelief. A good image of mine, well, better not said. Alice Gao is a New York-based photographer who over the last three years has built up a steady presence, and impressive roster of clients, in the food and lifestyle scene. She owes her fresh-faced start to a blog, Lingered Upon, which she launched three and a half years ago upon moving to New York after graduating early from the University of Pennsylvania. While her cohorts embarked on a final semester of studies, Alice opted for a big city job as a photo archivist at the Arnell Group, the branding firm that managed such controversial redesigns as the Pepsi logo and the Tropicana juice container. Three years later, Alice likens the job to the defining text on mean bosses, "The Devil Wears Prada."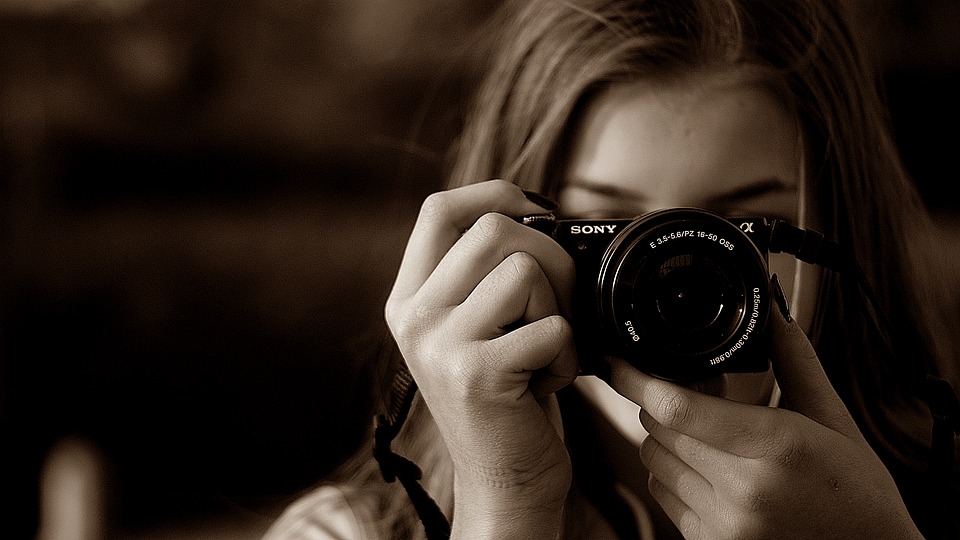 The Econ grad then moved into consulting for a competitive intelligence firm in the financial services industry. But the itch to do something creative persisted. In June of 2011, nearly a year into the job, Alice officially departed corporate America to focus on her photography. She had not yet booked a single job. When she left, she barely told anyone, including her blog readers. "I took a huge leap," she says. "I didn't really tell anyone because I was afraid I was going to fail, so I didn't announce it to the blogosphere or over Twitter."
Someone she did announce it to: her parents. They may have not been amused then at the prospect of their Ivy League-educated daughter embarking on the tenuous path of freelance-ship, an existence often beset by supplemental cafe jobs and lack of insurance, but they've since come around. "They wanted the best for me and didn't want me to struggle as a freelancer. But now they're happy," she laughs. I should hope so. Given Alice's relatively short time in the industry, she has gained her bearings surprisingly soon and demonstrated a poise that transcends her age, of the literal and career-related kind. Perhaps part of this maturity, both in front of the camera and behind it, is due to the self-consciousness she shed at an early age. Alice first began taking self-portraits on Flickr in 2006 — attracting a following before the tsunami-like takeover of Facebook, Twitter, Instagram and Vine. Or to put it more bluntly: MySpace hadn't yet peaked (2008 would mark its final ascendancy in the realm of social media platforms).
As the digital landscape shifted, catching establishment forces like the Arnell Group in the lurch, Alice, like many of her peers, didn't think twice and launched a blog on Blogger, the blog-publishing platform backed by Google. In the beginning, her posts revolved around her new life in New York. "Every brunch and every dinner" was captured she says. Style posts were a big hit, as were interiors of cafes and restaurant visits. But over time, as her dalliance with her camera took on a professional air and traffic to the site increased, content was peppered by posts featuring work of the paid kind.
After she was approached by Kinfolk Magazine to shoot a feature for their second issue, a collaboration juggled between herself, Andrew Stewart and The Jewels of New York, Alice's profile received a boost in popularity outside the blogosphere and bookings from Refinery29, Madewell and Serious Eats, to name a few, started to flow in. Weddings and portrait sessions, one of her early mainstays, continued to be a source of revenue for the photographer but increasingly took a backseat to editorial or campaign work. "I prefer to not do them [personal portraits] as much anymore," she says. Then quickly adds, "But I love shooting people in their spaces."
Nevertheless, she may never have to shoot an engagement series again. After Instagram featured her within their suggested users list, her Instagram audience surged a hundredfold elevating her profile to the curious foothills of social media fame-don. Her reaction? She thought she'd been hacked. This may not be what the photographer had in mind, but it definitely hasn't hurt. Despite the proliferation of social media celebrities and "climbers" (needy Viners: you know who you are), Alice's combination of skills within the platform is a unique one. For she can secure an audience as a one-woman publishing platform and amplify any work she's been contracted to do. Her portfolio speaks for itself, but her Instagram followers, all 598,000 of them, speaks volumes as well — especially to brands still looking to leverage Instagram, the latest frontier to promote new campaigns.
Just last month she guest posted for PayPal's Instagram handle and participated in a social lookbook for Club Monaco that was actively promoted across their social media platforms. Though print work may always contain a certain allure — and more defined sense of credibility — I have the feeling that Alice's nimbleness across both mediums is part and parcel to her success. And a sign of what's to come. What a creative professional can bring to the table may no longer be bound solely to talent and timing and "who you know."
In the meantime, as her star rises, Alice will continue to do what she does best: eat, shoot and post. After stopping by a cafe in TriBeCa recently to enjoy an iced cortado, she arrived home only to find out that the cafe in question had tweeted at her, "I hope you enjoyed your iced cortado." Alice felt both sheepish and mildly dumbfounded. "They recognized me but didn't say hi!" she says. "I felt weird. What if I was in the corner looking angry or picking my nose?!"
Q – You started your blog as a way to share photos of life experiences. Have you felt any need to separate the personal out from your work?
A – I think it's hard for me because I started out shooting self-portraits, so that's how I got into photography way back in the day, Flicker era in 2006. I gained an online presence through self-portraits, so I can never be a total private person. Likewise, I never really though about separating the two [life from work] when I started my blog. My self is a bit of a brand in a way, so that includes all of me, the personal quirks and the professional work. My Instagram focuses on the prettier parts of life, so sometimes I think I give a false view [of life], because it's just the pretty stuff. And people are like, "Where's the clutter"? I'm like, "It's over there, behind the photo."
Q – Do you consider yourself a blogger? The reason I ask is because you got your start as a blogger, yet are so much more than that today.
A – Nowadays, I don't consider myself a blogger. When I started, I probably thought I was more of a blogger than a photographer, but now I am foremost a photographer, and blogging is primarily a way to show my work in more of a story form.
Q – Changing topics a bit: you're 25, which is pretty young in the industry. What was it like having to summon the confidence and know-how to project the sense that you are in control and know what you're doing?
A – Fake it until you make it [laughs]. I almost had to act sometimes when I had client meetings. I'd even surprise myself with the words that were coming out of my mouth. I sounded like I knew what I was doing, and I got that from talking to other photographers. And I had assisted other shoots.
Q – Do you think that your consulting background helped?
A – If it has it hasn't been a totally conscious thing. A lot of times internally I'd be freaking out, because I did shoot a lot of weddings – that's a lot of pressure – and you just have to completely seem calm. That's what you sign up to do. Even if you're freaking out, to the client you have to be able to say, "Looks great!" A lot of clients don't know how old I am. When I was 22, this lady thought I was 30. I guess I'm an old soul. I figured out what I wanted to do early on.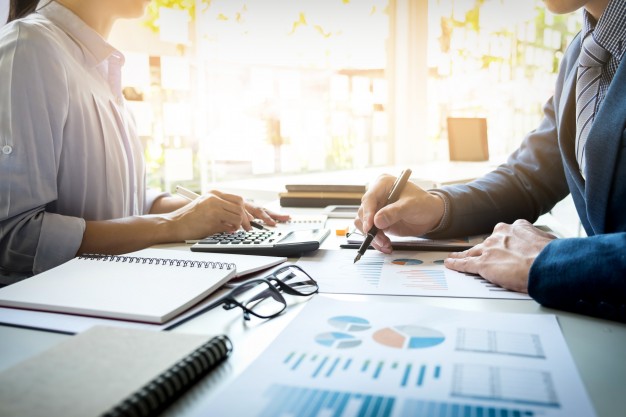 Q – How did you set yourself a discipline or structure to tackle photography in a serious way after you left your job?
A – I don't think I really did. That's why I don't do really well in an office job. I like to go a day at a time. I'm not very good with planning. I don't like logistics. I would love to hire a producer to do all of that for me. I would love to just show up and shoot and edit. My boyfriend would sometimes say, "You need to set a business plan and write out solid goals." And I'd be like, "I quit my job so that I don't have to do that."
Q – How do you handle the lack of security that comes with being a freelancer and living job to job?
A – That's what makes you hungry. Not knowing what will happen. I don't know what I'm doing in July and August. Actually, I'm going to Australia. It's very much a crazy roller coaster. Suddenly, I think I have a week free and then I'll get all these last-minute bookings. So it will come, knock on wood. I just have to trust that.
Q – You're a champion of mobile. In fact, if I'm remembering correctly, you mentioned a desire to someday shoot an entire campaign with your iPhone. Where do you think all of this is headed?
A – I think it's interesting to see where mobile will go. It's not going to be the dominant platform forever. We all thought Xanga and Flickr and Live Journal were it. So I don't know. One of my fears is becoming irrelevant – what if people stop caring about Instagram? – so I try to balance that with a focus on producing good, solid print work. It's not all about Instagram.
Q – Do you feel like at any point you've had to defend your status as a photographer since you rose out of the digital world?
A – I actually worry about that a lot. I don't want to be considered just an Instagram photographer. First and foremost, I'm a photographer. I love that I can do work and be discovered by creative directors through Instagram. That part is amazing, but I don't want it to cloud everything that I do.
Q – What is it like to live a life of travel?
A – This year I've traveled a lot. Every three weeks I feel like I'm going somewhere, even if it's just a weekend trip. I've been to Charleston, Paris, Iceland, Chicago, LA, Sweden, Aspen, and I just returned from Australia. Then I have Miami, Colorado Springs, San Francisco and probably Paris again. It has been kind of crazy this year. I'm still trying to get used to having to work when I'm traveling. It's not like I'm taking a vacation. You still have demanding clients when you're gone, who are like "we need these images."
Q – And lastly, what is a quintessential Alice outfit?
A – I feel most like myself in a loose-fitting neutral colored blouse, skinny pants/jeans, and flats. And a great handbag – can't forget that! In cooler weather, I'd top this with a moto leather jacket or smart trench and ankle boots.