In the land of weathered denim, scruffy beards and earnest grasps at eternal youth, Ryan Greer is the proverbial day Methuselah. He moved to the promised land of Brooklyn over 12 years ago, eons for many Brooklyn newcomers. Since then, he has built a business and a home for himself — from the street up.
Despite his longevity in the Brooklyn scene, Ryan Greer is anything but ancient. As a high schooler growing up in upstate New York, he and his friends would drive across the Canadian border to sneak into local bars. When he moved to Brooklyn in the early aughts to attend Pratt Institute, this same unorthodox outlook prevailed and Ryan set up shop on the streets of Soho, selling screen printed t-shirts to local passers-by under the name Flux Productions. Acquiring a street vendor license was comparable to winning the lottery (in fact, the waiting list to receive one can last up to 25 years), so Ryan rented the permit services of a retired Irish vet named O'Brian.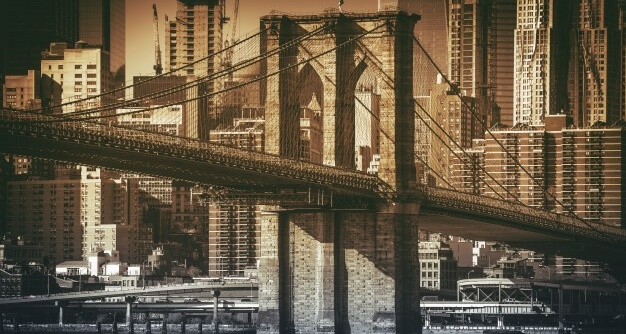 Their street-side partnership gave way to a booming business. Then the recession hit. With street sales shaky post-2008, Ryan branched out and began crafting leather totes, handbags and accessories that make even the manliest of men swoon. That decision may have been one of his best. In 2009 Thakoon approached him to create custom prints for the label's t-shirts. A special edition run of screen printed bags soon followed. Then Ryan earned a coveted spot at the Brooklyn Flea. Despite the overwhelming success, Ryan has not forgotten his roots — or the street. Stroll down one of Clinton Hill's shady avenues and you may hear the whistle and squeak of his tires breeze by you as he sails by on his bike.
To shop Ryan's designs online, check out his Etsy account here.
Q – You grew up working with your hands in a wood shop with your father and brothers. What was their reaction when you branched out into design — specifically into fashion?
A – My family has always been incredibly supportive of my endeavors. As people who also design and create things, they've also been really helpful critics. Most of us are involved in craft in some sense and the separation between crafting something in wood rather than leather or felt is smaller than you might think.
Q – When did you realize you wanted to pursue screen printing? Was it something you stumbled into?
A – Screen printing really started out as an effort to avoid getting a "real" job. I was in art school and had been working as an art model and really needed something that could pay my rent and not require hours and hours of standing still. Printing shirts seemed like an easy redirection of skills and ideas I already had into something that I could make a living at.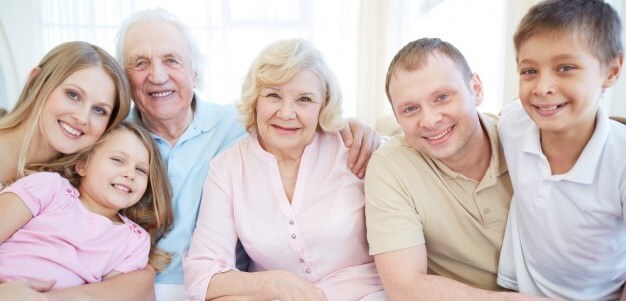 Q – You went from selling screen-printed t-shirts on Broadway to setting up shop at the Brooklyn Flea. What has that been like? I imagine you're attracting a whole different type of clientele.
A – I loved selling on the street in Soho for a long time. You get people from all over the place and every day provided a really unique testing ground for new ideas and prints. I had a lot of regulars that would come back week after week to see what was new and I really enjoyed being a kind of fixture in that scene. Over time the neighborhood changed as more big discount retailers moved in and the crowd changed as well and it became less and less worthwhile to be out there. The Brooklyn Flea has been incredibly consistent since starting there and the crowd is easily as varied and interesting as the streets of Soho. I do sometimes miss the element of "bringing it to the people" that the street offers but overall I think it was the right choice.
Q – What led you to branch out into leatherware?
A – The recession! I had a year when my income got cut in half and decided that the only way to survive would be to branch out and see what else I could make. I started with a few felt bags and gradually branched out into more and more leather goods. At this point it's become a much larger percentage of my business than t-shirts and it's good to be creating something more unique in a market that's already flooded with printed apparel.
Q – What are some of the biggest hurdles you face as an independent designer & business owner?
A – It's so much work. I've spent eight years of weekends on this job and I love what I do but it's very difficult to turn it off and leave it at the end of the day. The biggest misconception is that being your own boss is somehow easier. It may be more flexible in some ways, but in my experience, succeeding at something like this is not easy.
Q – How do you manage to stay innovative when so much of your day is spent on the production side of things? The cutting, hammering, sewing of the products themselves seems very labor intensive.
A – I really try to make at least a few mystery things each week. This means creating things that are not entirely planned, which push me to adjust my design in the midst of process by just playing with different elements. Doing custom work is also really helpful in pushing the boundaries of what I'm comfortable making in order to serve someone else's needs and ideas.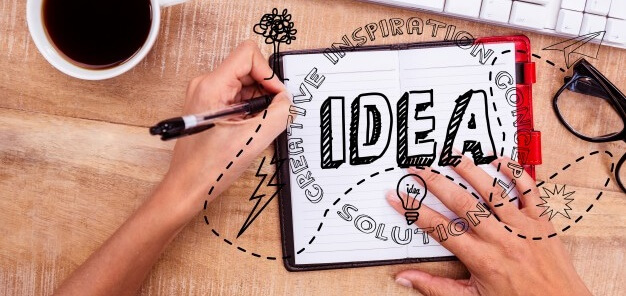 Q – What designers / artists do you look to for inspiration?
A – Most of my inspiration is not direct. I spend a lot of time looking at materials and photography and painting and inspirations for color, texture and balance. There's very little fashion that I pay attention to and I think that's actually a better approach, because it avoids the constant recycling that seems to plague a lot of fashion.
Q – You've been working at this for a long time, almost a decade. What would success look like for Flux Productions?
A – I'd really like to have a shop or two and be able to teach classes and do workshops with all kinds of different people. I think success would still be making things but would also involve the process of curating a space and creating shows and themes with other makers and designers. I have a lot of trouble separating personal success from business success because in a lot of ways they overlap.
Q – What are some of your favorite places to shop?
A – It's pretty wide open. I usually shop with a very specific idea of what I want and then I go out and try to find it in the city or online. I really like checking out what's being carried in Odin (the buyer is a genius of some kind). I find Opening Ceremony kind of fascinating but I've never actually bought anything there. I really have no need for all my shopping to be high brow and would happily buy things at Muji or Uniqlo if they fit the idea of what I'm looking for.
Q – What work outfit gives you that "on top of the world" feeling?
A – Dark blue jeans, some chukka boot or other, a button up canvas shirt with the sleeves rolled up. I keep it simple.