Jack Mazzola is always moving. If his hands aren't dotting a staccato-like rhythm of emphasis over his head, then he's shifting his weight, gliding one long Balmain-encased leg over the next.
Now he's leaning forward, his long frame almost halfway across the room. Any minute now, he'll jump up and take one liberated step across his 14×14 coffee bunk, the office space residing under Jack's Coffee, and begin drawing on the whiteboard. He'll do this after saying, "I'm all about analogies." And suddenly, you'll feel a tingle of the caffeinated thrill that Jack's daily existence hinges upon. Here's one of Jack's analogies. "Imagine coffee being a character and you and I are actors. We have to give our interpretation of what coffee is. And you have to do it in a physical way. I don't care how much research you do, how much picture taking you do; it's going to be different. Jack's my interpretation of coffee. Jack's is my interpretation of The Experience."

At a first glance, The Experience feels, well, familiar. Here is the aged wooden plank now doubling as a coffee bar. There is the exposed brick lined with the smudged black chalkboard hawking the usual assortment of cappuccinos and mochas, along with Jack's signature drink, stir brew coffee. A salvaged military jacket, now sporting its own scarlet letter, only in this case one that readily admits an addiction to coffee, harkens all believers into its musky-smelling fold. But a second glance reveals something more. On the opposite wall, the eyes of coffee-drinking saints benevolently peer out from a collage of black and white photographs. Many of these are locals, some departed, some still with this world. Their presence seems to tacitly acknowledge a truth about the exchange between old and new New York. Businesses come and go. But some, a select few, are worth keeping.
Jack is keenly aware of this tension. After all, he is part of old New Jersey himself. The byproduct of auto grease and a sprawling Italian family in the 'burbs, Jack grew up working at the family business, his dad's auto body shop in Lodi. His specialty was painting. His dad's specialty was customer service. Now customer service — client services, customer services, relationship marketing, call it what you will — may not mean much in the days of around-the-clock 1-800 lines, but for Jack the term is real. Customer service at an auto body shop means you are splayed out under the underbelly of a car. One day Robert Sean Leonard's manager, a frequent customer, asked Jack if he'd be interested in acting in commercials. Jack took him up on his suggestion and was soon commuting into the city twice a week to HB studios. At age 16, he left home. "Back in Lodi there was no drama class," Jack deadpans. "The only drama was on the streets." When Jack joined the AFTRA acting union, they gave him the opportunity to meet with the director of his choice. He chose Jimmy Bohr, the casting assistant on "Guiding Light." Jimmy took a liking to him and gave him a gig on the show. Jack's famous first words were, "What does a guy have to do around here to get a cup of coffee?"
After "grinding it out" in LA — this too is another "Jack-ism" — at local coffee shops, restaurants and even a 19th century antique store while trying to propel his acting career forward, the prodigal son came home. In 2003 he opened his first Jack's Coffee in the West Village. On opening day the line spilled over onto the street. Even the neighbors showed up, always a good sign given New York's precarious balancing act between businesses and neighborhoods. Jack was ecstatic. "When I first opened up my store, I thought, "God, I have a job. I can enlist all of my actor friends."" Even back then, The Experience was paramount. This meant that Jack developed his own coffee making technique, a patented stir brew method to enhance the flavor of the coffee. It also meant he sourced his beans from a fair trade coffee farm in the Dominican Republic and purchased his milk from a local dairy in the Hudson Valley, all good things now rendered banal by the pastoral iconography conjured in our grocery stores. But here's the key thing to remember about 2003. In 2003, bell-bottoms were in fashion. Destiny's Child was still together. And the words "organic," "fair trade" and "sustainable" might have not meant much unless you were a die-hard foodie, and this before "foodie" was even a part of our vocabulary.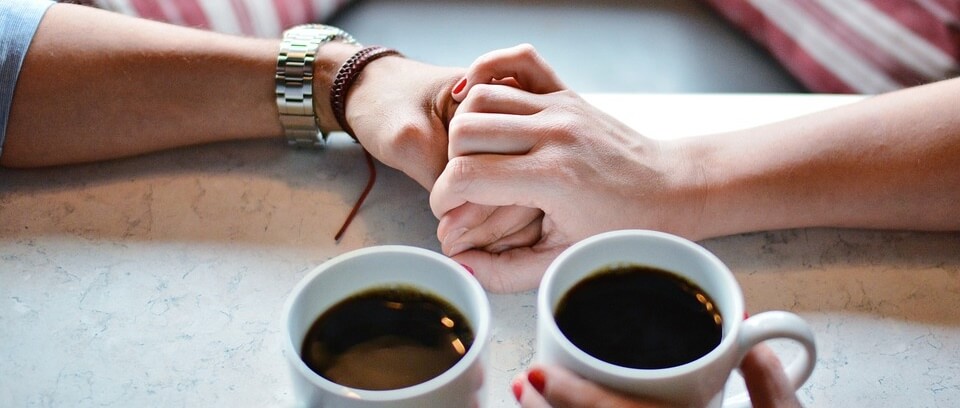 In 2005 Jack opened his second location at the South Street Seaport. The others, competing siblings though all beloved by Jack, rolled out a couple years after that. The Amagansett cafe, elbowed in between East Hampton and Montauk, is the beachy child, all whitewashed interiors and exposed beams. The 6th Avenue store is the most kitchen savvy. In fact, it is the first to contain its own fully-staffed bakery led by the pastry chef Camillo Sabela of Plaza Hotel fame. It's a interesting to observe, this success we are all obsessed with attaining. If only Jack could bottle it and place it inside the counter cooler alongside the yogurts and pressed juices. "It really is the true, American entrepreneurial story," he candidly admits. Rightfully so. It is ripe with contradiction and hopeful with possibility, both of these bound together by a certain urgency of time. How does a man declared "too green" for film launch a business and brand with no real connections or pedigree? Maybe it's his charisma, smooth and bold like his coffee. Or his vast background in the service industry, now polished to a sheen like his counters. Or maybe, just maybe, it's the sum of all these parts: The Experience.
Q – Jack's has always been a bit ahead of the curve. Quite ahead of the curve, in fact, given that you hatched your business before all these concept coffee shops and unique brewing methods came into being, before the crop-to-cup movement was a buzzword. Where do you think your interest in innovation came from?
A – If I could coin that, that would be something, right?
Q – You could bottle it up and sell it.
A – Innovation comes from self. It's experience. It's a trait of an expression at a certain moment. The idea of the stir brewer, for example, I just felt like this was my interpretation for how I would go about doing something.
Q – Do you think your background in bartending and serving gave you an outsider's perspective, which led you to rethink your process? 
A – Not really, because even when I was bartending and waiting tables, I always did my own thing. I remember when I first bartended at the Soho Grand Hotel sitting at these big seminars about customer service. And I remember that I never really paid that much attention. Nothing they were telling me was something that I already didn't know.

Q – Do you think that came from watching your dad and how he did business?
A – Yes, certainly. A lot of it was intuitive as well. The other day I was filling in my profile on LinkedIn, since I'm always getting these invites to LinkedIn and I thought I might as well check it out. The profile set-up process drills down to all these things, like college. Well, I never made it to college; I barely made it through high school. And I remember filling in my "Studies" as creative design, mechanical design and engineering, customer service — everything that I learned at my dad's auto body shop. When it asked me about my college education, I filled out that I attended the "University of the Mazzola Auto Body Shop." And I learned a lot. It's street smarts. How does a guy who doesn't finish high school invent a coffee urn? Well, when I was working at my dad's auto mechanic shop I was always working on cars, fixing stuff. Maybe some of that stuck.
Q – Would you describe yourself more as a connoisseur or a businessman?
A – I'm both. It's a unique situation because I smash the two together. If you think about business, it's very simple. It's understanding a very simple formula of numbers. What does it cost to operate? What does it cost for me to make money here?
Q – But I think it's more than that. You have to understand demand and value and intrinsically know what would someone want to buy.
A – Yeah, and there's no book on that. But for me it's very clear; there's no gray. I've always known what my brand looks like.
Q – Despite your certainty, your confidence, though, have there ever been any decisions you've regretted?
A – You mention confidence, but it wasn't something I ever had much of as a kid. My parents moved around a lot, from small town to small town, so I went to three different schools at a young age. I've always been kind of in that survival mode, leaving home at an early age and coming to the city. My dad would always say to me that I had a clear head. He'd say, "The kid has such a fresh head. Going off to California, such a fresh head." I went to my sister's 40th birthday party last night and met my dad's brother, who I hadn't seen in years and is now 73 years old. They always said he had a fresh head. He's 73 and he's still operating bulldozers. There's something to be said for a "fresh head."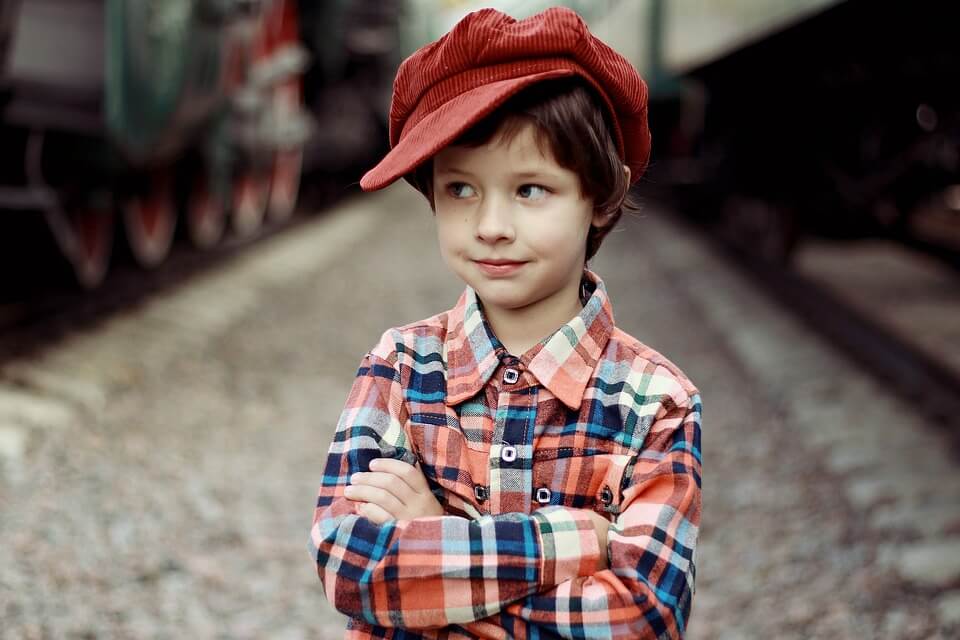 Q – Tell me a bit more about your approach to community. I imagine your Italian background and dad's approach to business must have influenced your perspective.
A – Working at my dad's auto body shop was the very essence of community. He knew everybody. And just because my dad didn't know you didn't mean he wasn't kissing you hello. Or treating you like you weren't family. I got a lot of that from him. Ten years ago they hadn't defined community like they do now. And now its pushed so much. But you can't teach someone about community. You can't hang a community board and say "we're a community." You have to have that inherited in your blood. I do and that's translated into my stores.
Q – Do you have a favorite store?
A – I have to say 10th Street is my favorite. I worked it. I opened it. There is a lot of expression in that store. And I keep on going back to that store for inspiration.
Q – What is the quintessential "Jack" outfit?
A – I love my jeans. I wear two pairs of jeans: I wear A.P.C. and Balmain. As far of the shoes go, I love slip-ons. I have an old pair of Vans. It has to be comfortable.